Since its establishment on October 17th, 2005, Artex Dong Thap has been growing up as a well-known handicraft manufacturer & exporter.
To meet customer's expectation and cover a wider range of products, Artex Dong Thap has a 2400m2 showroom and 2 main subsidiaries:
The 2floor showroom with total area of 2400 m2 filled up with 4000 distinctive samples. Here you can take a look at the beauty of products with varieties of styles and sizes, suitable for many indoor and outdoor purposes: storage and laundry baskets, home décor, planter pot, magazine racks, shelves and cabinets… Especially, the specific smell of natural materials will confort you as if you are living in the nature!
The 2 main subsidiaries include:
Artex Dong Thap: Specialize in handicraft baskets, trays, mats, home décor, made of natural materials such as water hyacinth, seagrass, rattan and bamboo.
ComeHome: Taking another direction, it mainly produces baskets, tray, planters made of poly rattan.
Besides, Artex Dong Thap is building the second factory to meet client's expect on production capacity. The completion of this factory in Mekong Delta shows a new step in our business development, which leads to double production capacity of 80-100 HQ containers/ month, also gives us an advantage on low production cost, competitive price offered to our customers.
This factory has already passed delicate audits required for exported handicrafts such as BSCI with A level, SA 8000, SMETA, and CTPAT.
With such archivement and effort, we expect to build long term cooperation with more potential customers who are pursuing factory capacity, social compliance, and factory security.
Welcome to Artex Dong Thap – where you can find thousands of natural handicrafts with attractive and elegant designs, also with a very competitive price! Moreover, with a young, energetic, creative and professional employee team, we commit to provide you the best customer services.
Thank you for your time reading our business profile, we are looking forward to having a chance to do business with you in the very near future!
Best Regards,
ESTABLISHMENT & DEVELOPMENT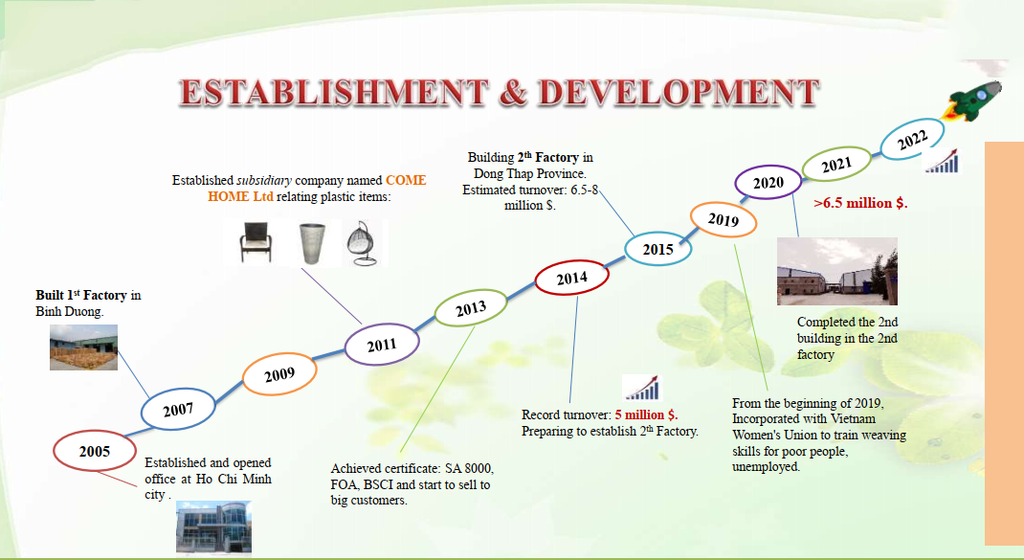 MAIN MATERIAL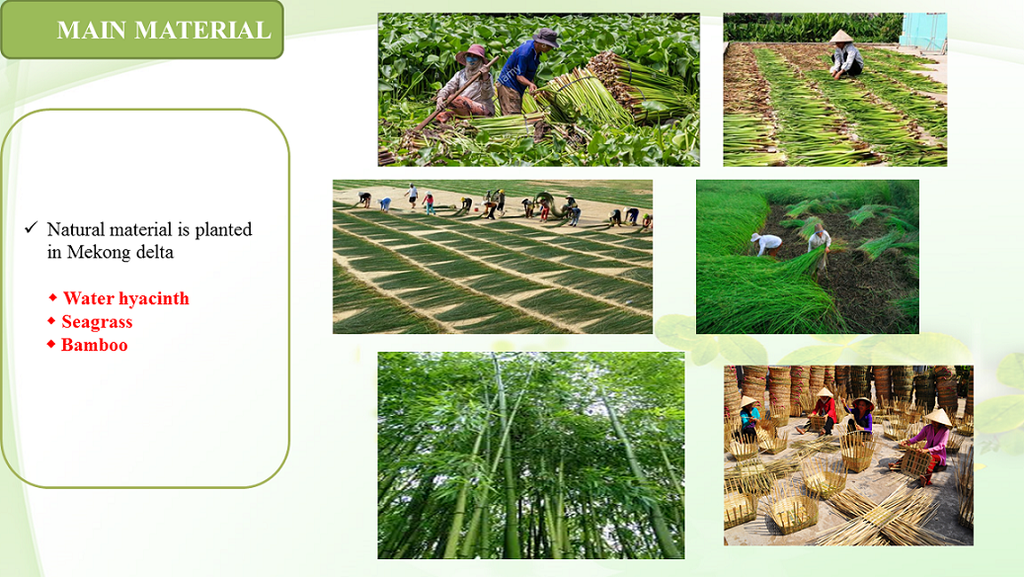 COMMODITY STRUCTURE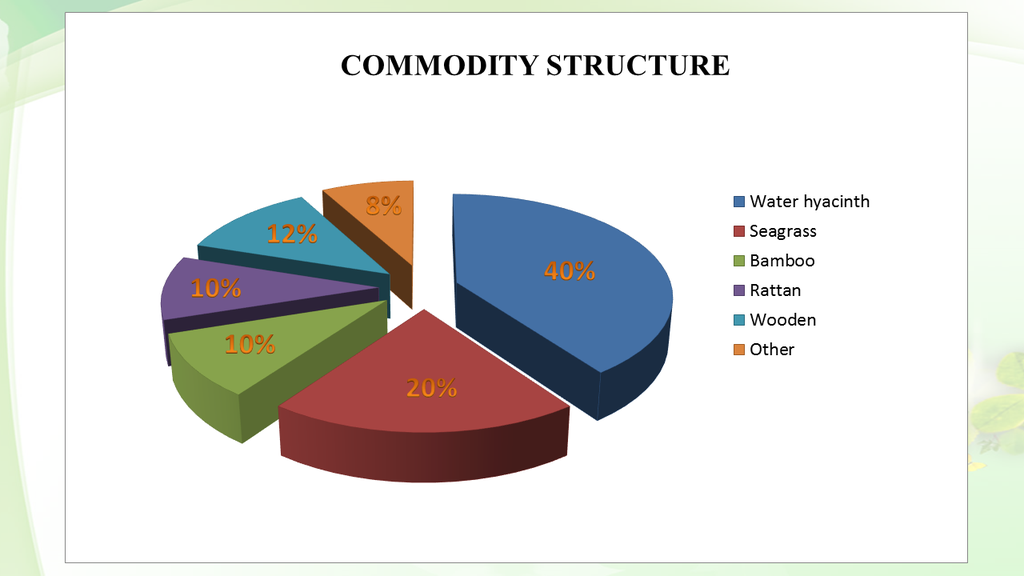 REVENUE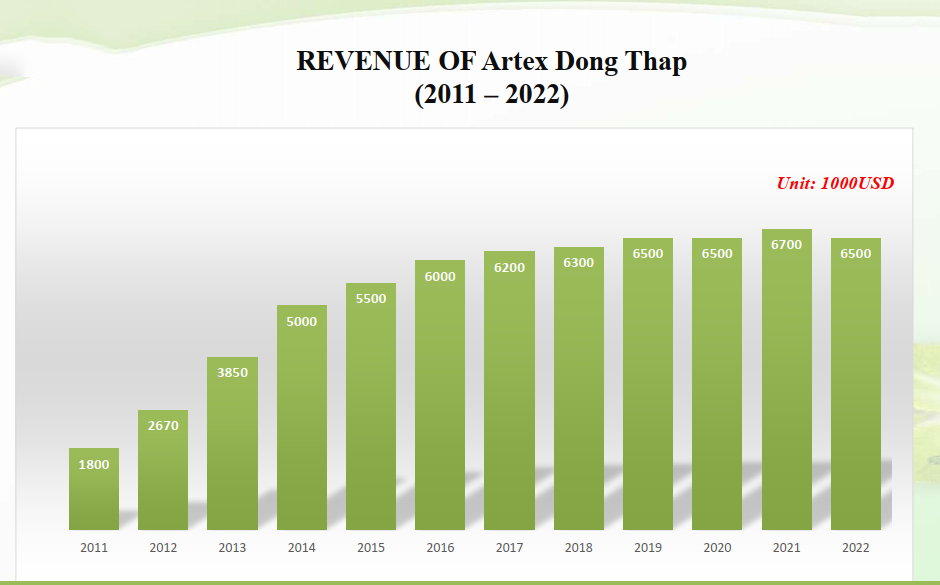 OFFICE & SHOWROOM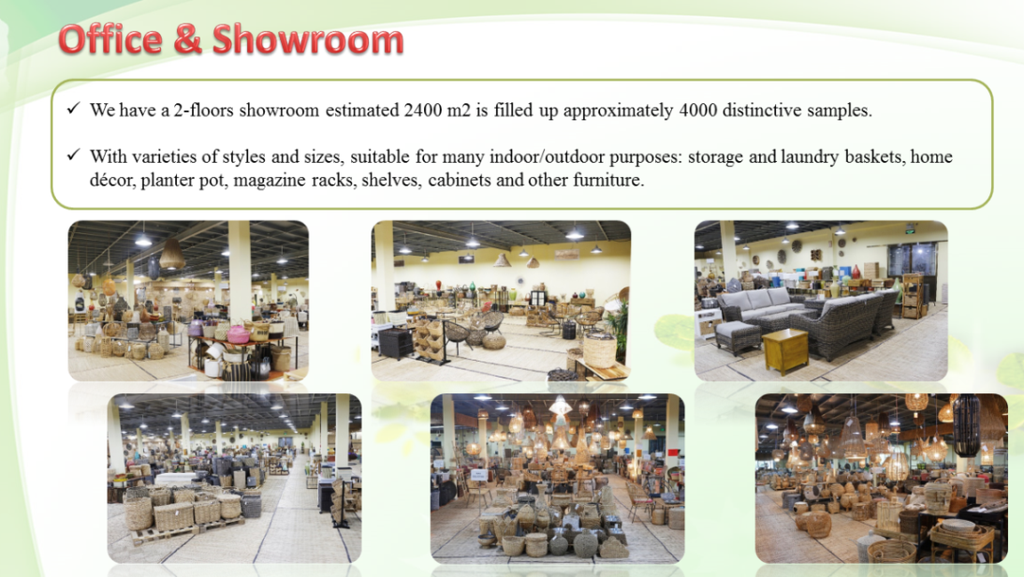 MARKET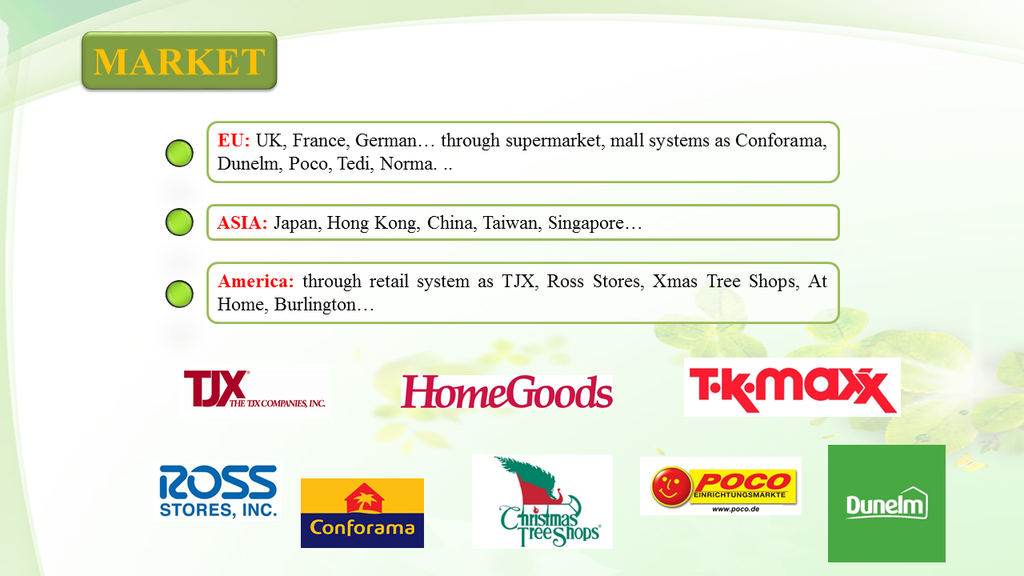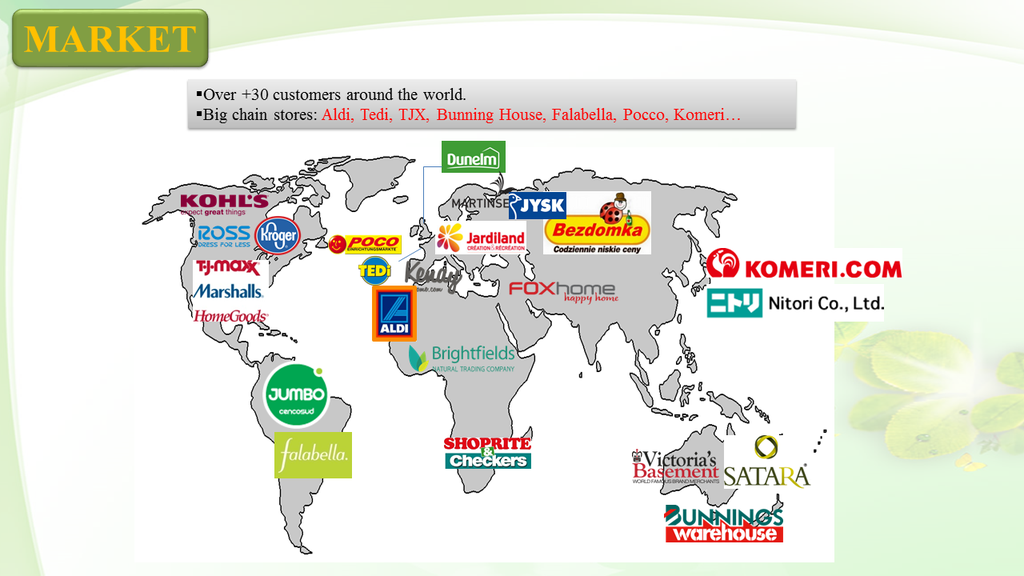 TRADE FAIRS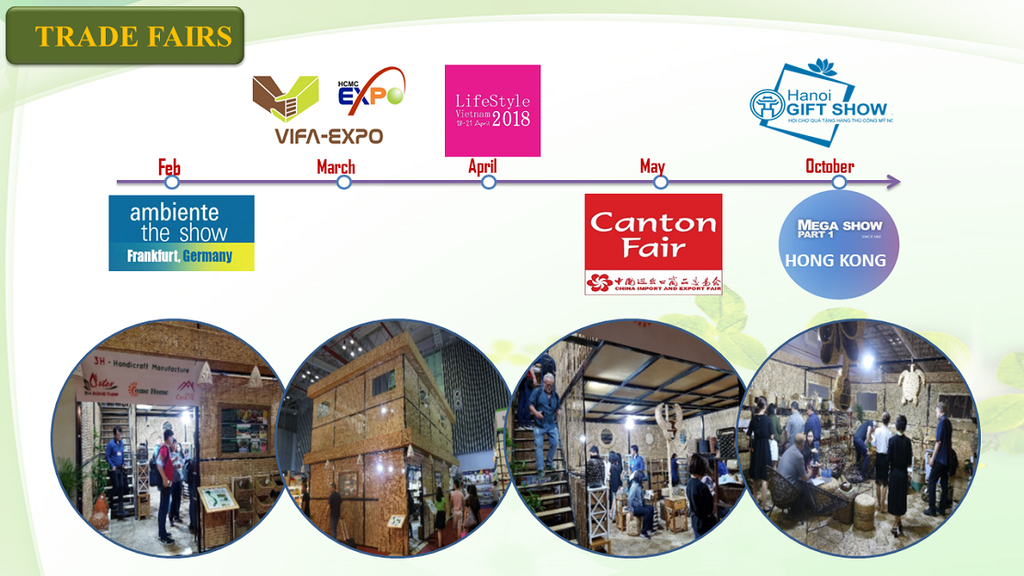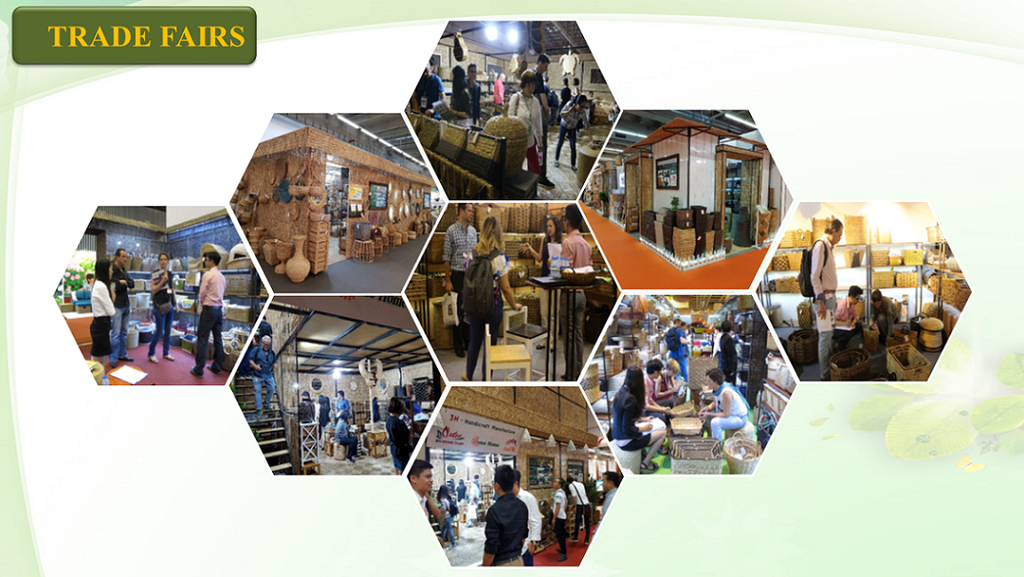 FACTORY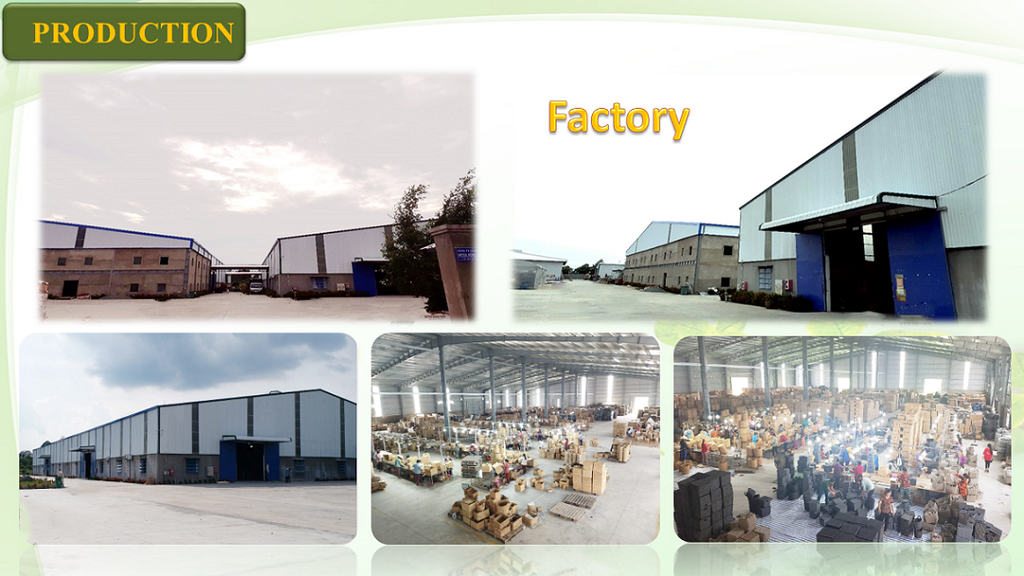 RESPONSABILIDADE SOCIAL & FACTORYAUDIT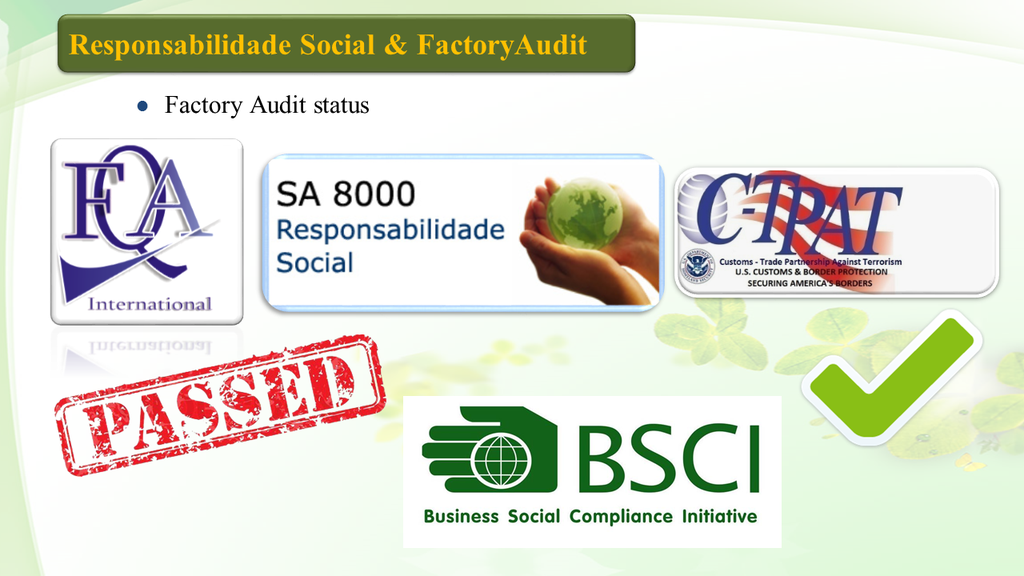 VOCATIONAL TRAINING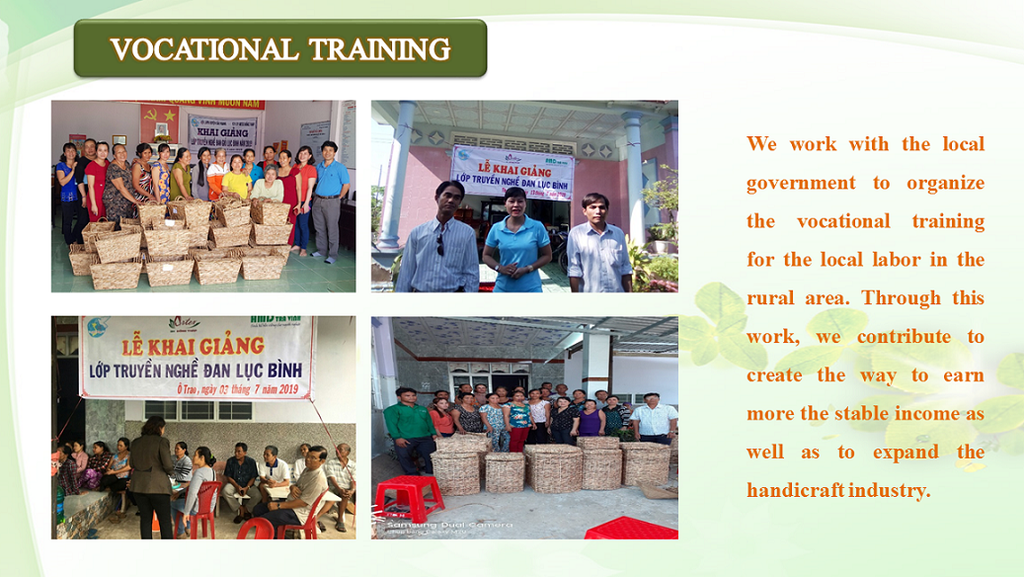 Competitive price but good quality.
Artex Dong Thap – Craft Factory in Mekong Delta- VN
Office & Showroom: 08 Ly Thuong Kiet Str., Di An District, Binh Duong Province, VN
Factory in Dong Thap: My Hiep Industrial Zone, My Hiep, Cao Lanh, Dong Thap, VN
Tel: +84.2746 511 948 Mobile: +84.977 11 68 68
Email: sales@artexdongthap.vn - Website: www.artexdongthap.vn
In case of urgent matters, please contact my Director Mr. Hung
WeChat/WhatsApp/Kakaotalk/Viber/Zalo/HP: +84 977 11 68 68